When it comes to promoting your brand and engaging with your target audience, book swag is a powerful marketing tool. To make a lasting impact, however, you need top-notch aesthetics that truly represent your brand and resonate with your audience. This is where a skilled graphic designer comes in.
A designer's knowledge of concepts like DPI (Dots Per Inch) and their expertise in design software and philosophy are indeed valuable and makes them worth hiring over using free design software yourself.
Working with a graphic designer can be an exciting and rewarding experience, but it requires effective collaboration and communication. To help you get the most out of this creative partnership, I've compiled 11 essential tips to guide you through the process. By following these suggestions, you'll be well-equipped to create stunning and effective swag that elevates your marketing efforts to new heights.
Let's dive in!
Clear Objectives
Imagine embarking on a road trip without a destination in mind. You might enjoy the journey, but you're unlikely to reach your desired endpoint. Similarly, when working with a graphic designer, it's crucial to have clear objectives in place from the very beginning. Clearly define the goals for your book swag.
Share this information with your designer so their creations align with your overall marketing strategy and it provides them with creative direction. Contrary to what you might think, giving carte blanche to a designer isn't actually helpful to our process. Some direction is as necessary as is a level of creative freedom.
Open Communication
Open and effective communication is the lifeblood of any successful collaboration. Establish an open and frequent line of communication with the designer. Regularly provide feedback and be available to answer any questions they may have, but try not to micromanage. Give designers the space to create.
Brand Guidelines
Your brand is the essence of your business, and consistency in branding is vital for building recognition and trust among your audience. Provide the designer with your brand guidelines, including logos, color palette, fonts, and any other design elements that must be incorporated into the swag.
Target Audience
Understanding your target audience is a fundamental aspect of effective marketing. Your merchandise should not only be visually appealing but also resonate with the people you're trying to reach. Share detailed information about your target audience. Understanding who the merchandise is intended for will help them create designs that resonate with the right people.
If you write Young Adult Romance, you don't want anything spicy and inappropriate, which could happen if you simply tell them "Romance". If you write Cozy Mystery, you don't want designs that aren't whimsical and tongue-in-cheek, for instance. Providing this information upfront will cut down on the number of revisions needed.
Timeline
Be transparent about your timeline expectations from the beginning. This will help the designer plan their work accordingly and avoid unnecessary revisions. But also don't expect things rushed or urgent without expecting to pay an extra fee for that.
A designer is a freelancer/contractor, and by law (at least in the United States), you can't make demands on their time. They're not your employee. Their schedule is their own unless they agree to your timeline. Approach things friendly and with questions. For instance, "I would like to see the first draft within a week, is that doable for you?"
Don't forget that this includes you as well. If a designer sends you a draft and asks you to get back within three days time, get back to them in a timely fashion. Don't wait around a week and then be upset when you finally respond to them and they can't get to your request for edits straight away. Sticking to a timeline allows for a respectful, structured feedback and revision process.
Trend Insight
Any designer worth their salt isn't just someone who can put elements together and create something visually pleasing, it's someone who keeps an eye on trends and the market. Be willing to listen to their insights and knowledge should they feel a project is moving too far from genre conventions for your niche. Ultimately, you have veto on things, but at least be open to collaboration rather than total control.
Versatility
Versatility in book swag designs means creating artwork that can be effectively used across a range of products and applications. Consider the different ways the design will be used (e.g., shirts, mugs, tote bags) and request designs that work well on various products to maximize the impact of your marketing efforts and to ensure you have all the files you need. A single design that works well on various products can increase the reach and effectiveness of your campaign.
Test Prints
Test prints, also known as proofing, involve the creation of physical mockups or samples of your book swag before full-scale production. Obviously, printing these is not the job of the designer themselves, but you should discuss with them at the beginning of your relationship any fees that could incur if you need to make changes to the design if a test printing doesn't come out to your liking and it's due to something they control (text being cut off or to close to an edge, or not legible at the printed size etc). Never assume it's bundled into their fee by default.
Feedback and Collaboration
Successful designs often emerge from a collaborative process. Fostering open feedback and partnership is critical. Be constructive in your feedback and keep the floor open for their thoughts and insight as well to fine-tune the design(s).
Encourage them to share their expertise and creative ideas. Ongoing communication helps clarify project objectives and ensures that the designer understands your vision and goals. It reduces the risk of misunderstandings.
Legal Considerations
Avoid any potential legal issues by working only with original or licensed artwork, elements, or stock photography. But do be aware, a designer cannot provide these photos, fonts, etc to you. The license for these remains in the designer's name if they are the ones who provide them.
Most stock sites require a pricier extended or business licensing option if their photos, vectors, etc are used on swag you intend to sell. Swag you use yourself to decorate your signing table (retractable banners etc) or plan to give way for free (business cards, bookmarks, stickers etc) is usually fine with a standard license. Ask your designer about this and be aware of any licensing fees you may need to pay on saleable merchandise. Let them know from the start if your design is for retail or for giving away.
Clarify ownership rights and responsibilities in any contracts or agreements with your graphic designer. Be clear about who owns the rights to the final designs and whether there are any limitations on their use.
Proficiency
Designers are well-versed in the technical aspects of design software, including resolution, file formats, and color modes. They understand how to work with these tools effectively to create high-quality designs, and about the relationship between DPI and print quality. These are things that are impossible or very hard to achieve on free design software websites.
They also have a deep understanding of design principles like composition, typography, and visual hierarchy. In contrast, while free design software may offer basic design capabilities, it lacks the expertise and nuanced understanding that a professional brings to the table. Having a designer is like having a secret weapon!
As you embark on your book swag design journey, embrace the creative process and enjoy the journey. Working hand-in-hand with a skilled designer can lead to remarkable outcomes that elevate your brand and foster strong connections with your audience.
So, what are you waiting for? Start implementing these tips, and watch your book swag come to life in ways that leave a lasting impression on everyone who encounters it. Here's to success in your marketing endeavors and to the fruitful collaboration with your graphic designer!
---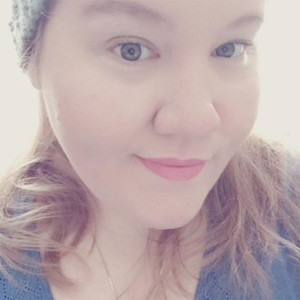 Article by Teresa Conner
Teresa is a full-time freelance book cover designer and graphic designer for Wolfsparrow Covers. When not creating graphics or book covers for indie authors and traditional publishers, Teresa can be found writing erotic romance under her pen name Torrance Sené or fueling her addictions to tea, planners, and Marvel.